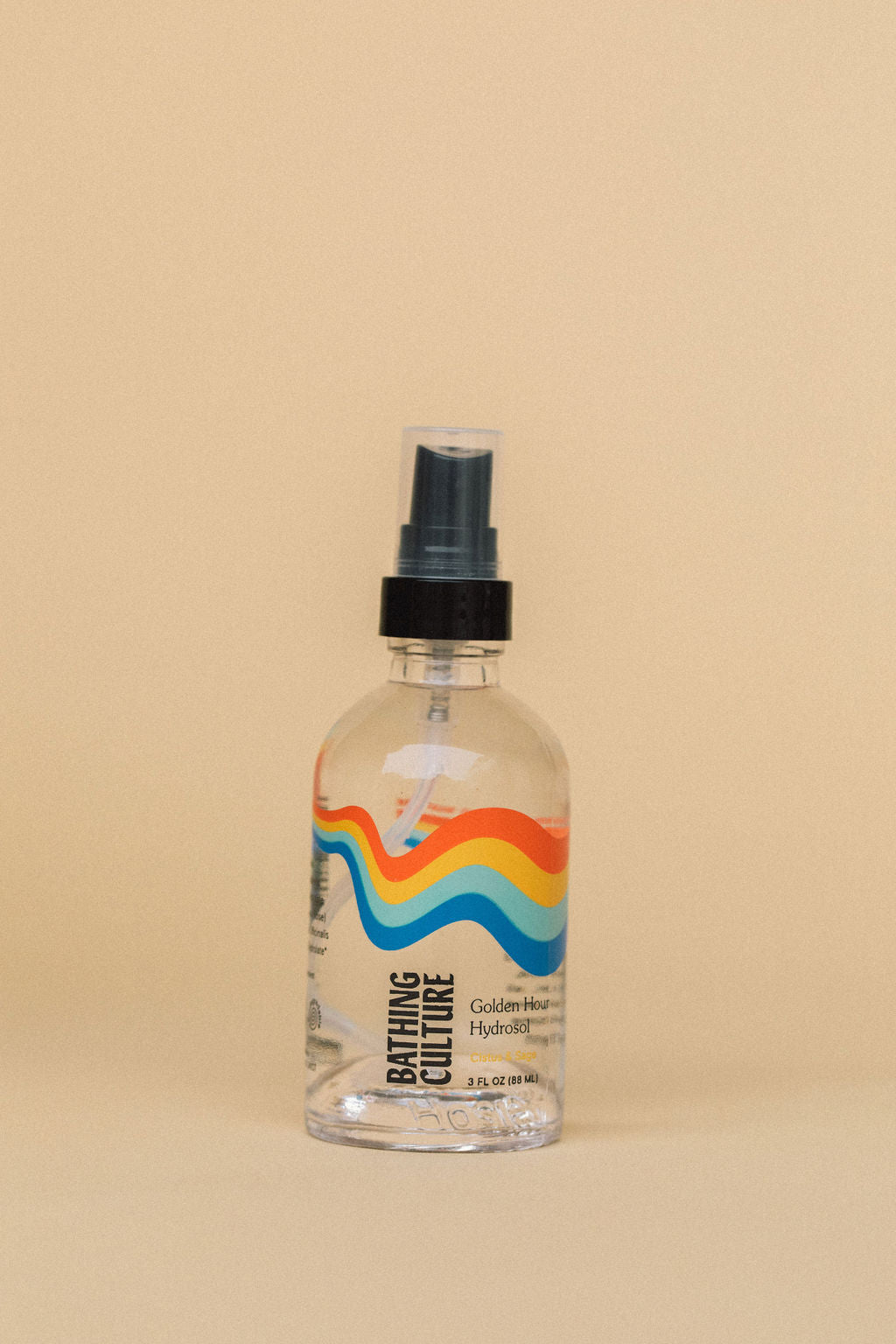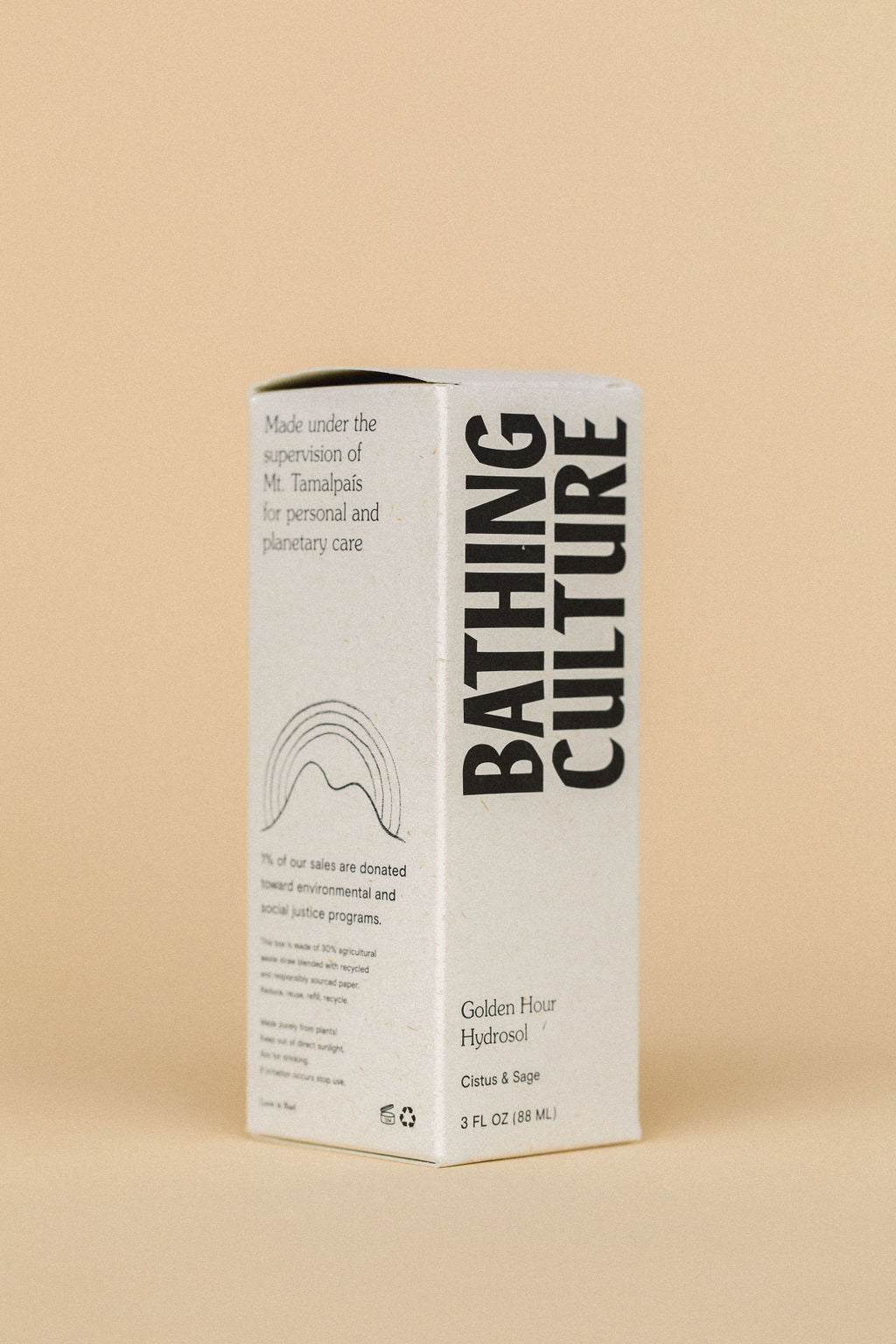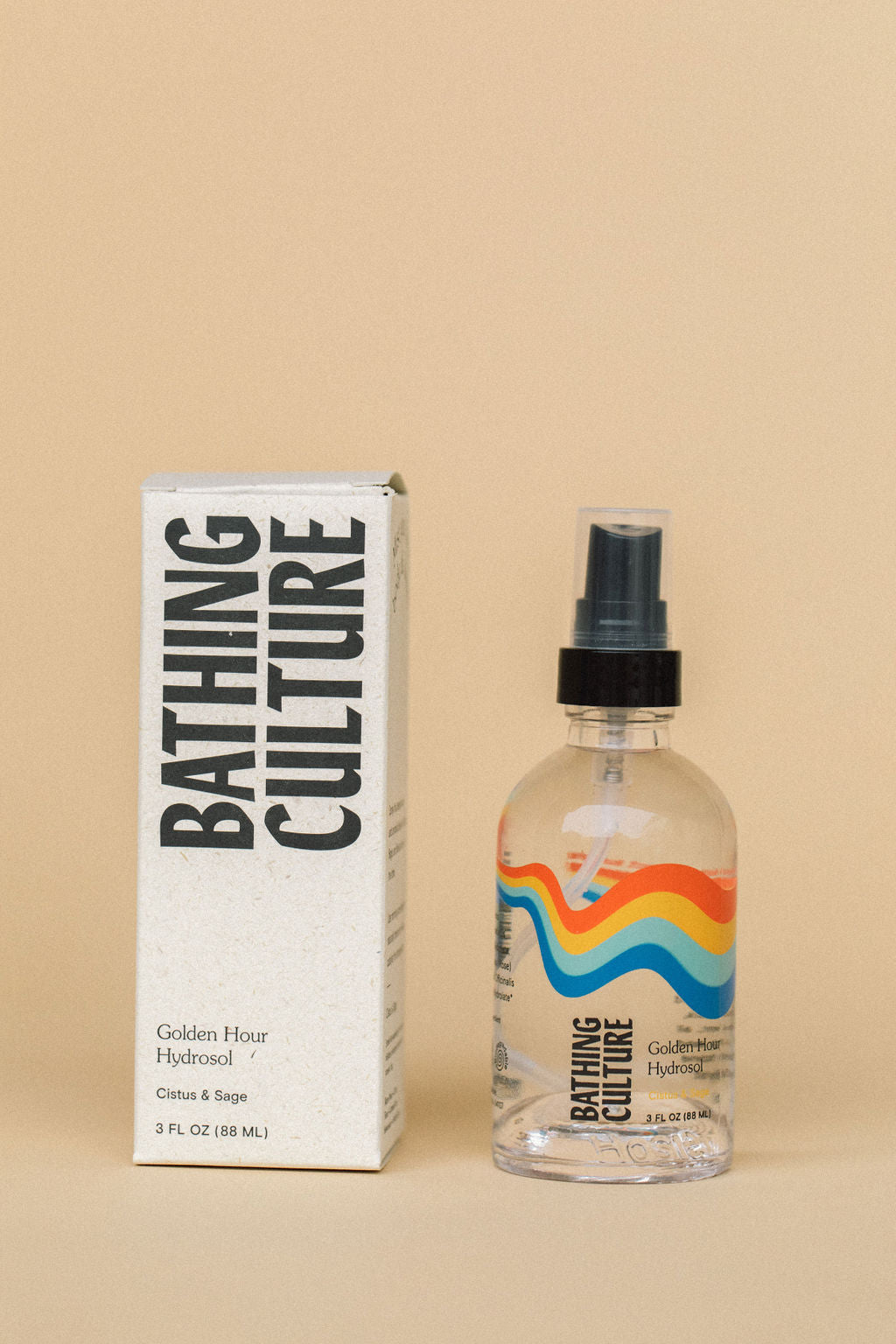 Bathing Culture | Golden Hour Hydrosol Toner
Bathing Culture's Golden Hour hydrosol toner in cistus & sage is an astringent, known to tighten the skin, while sage helps add balance to the blend.
- How to use:  Generously mist your clean face & body. Follow up with our Outer Being or Heat Wave oils.
- Also great for rejuvenating skin when a full ritual isn't in the picture. We recommend keeping it with you when you're out and about for a gentle refresh.
- Bather's tip: Hydrosols also make for a refreshing aromatherapy experience, especially on hot, sunny days by the water.
Bathing Culture | Golden Hour Hydrosol Toner