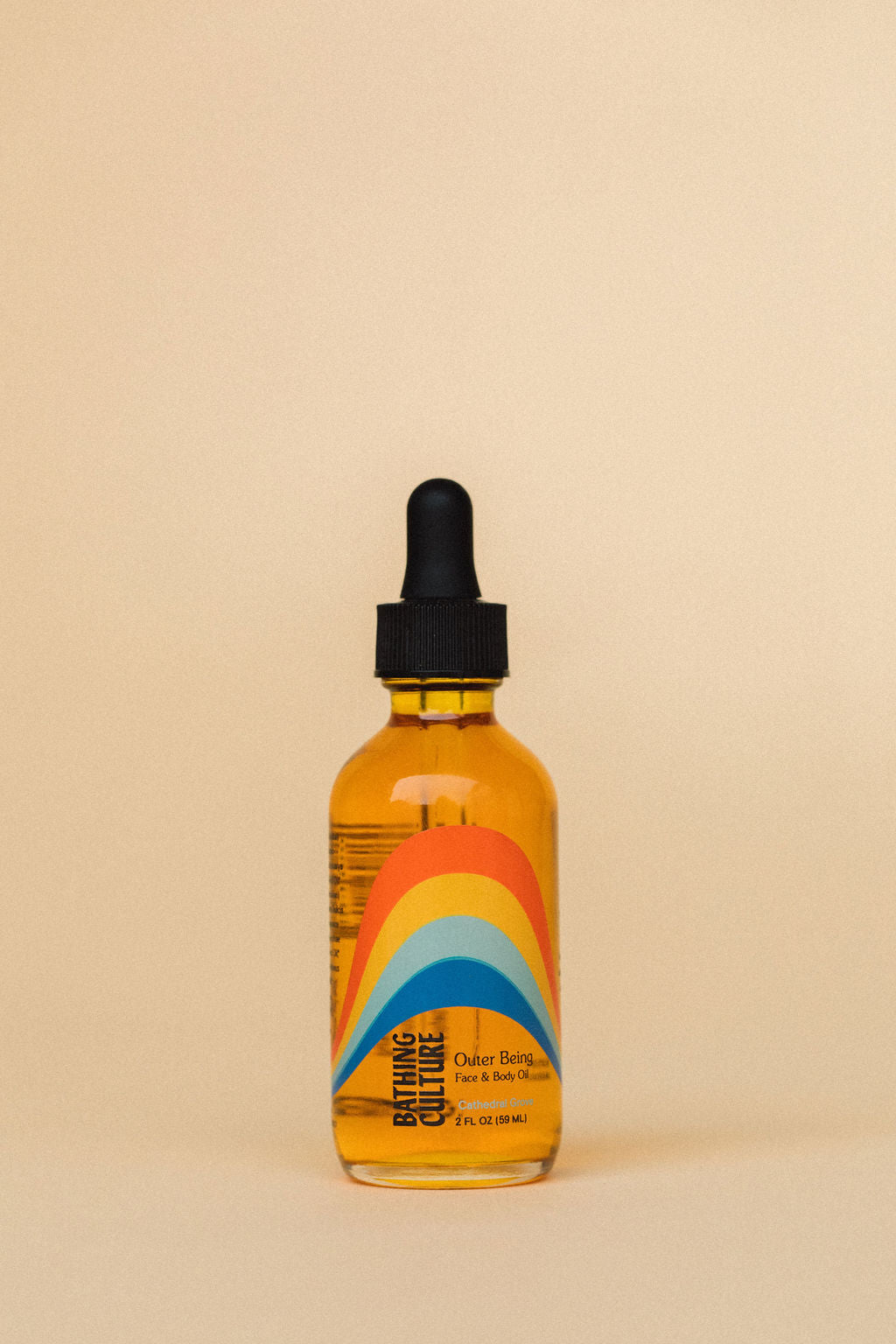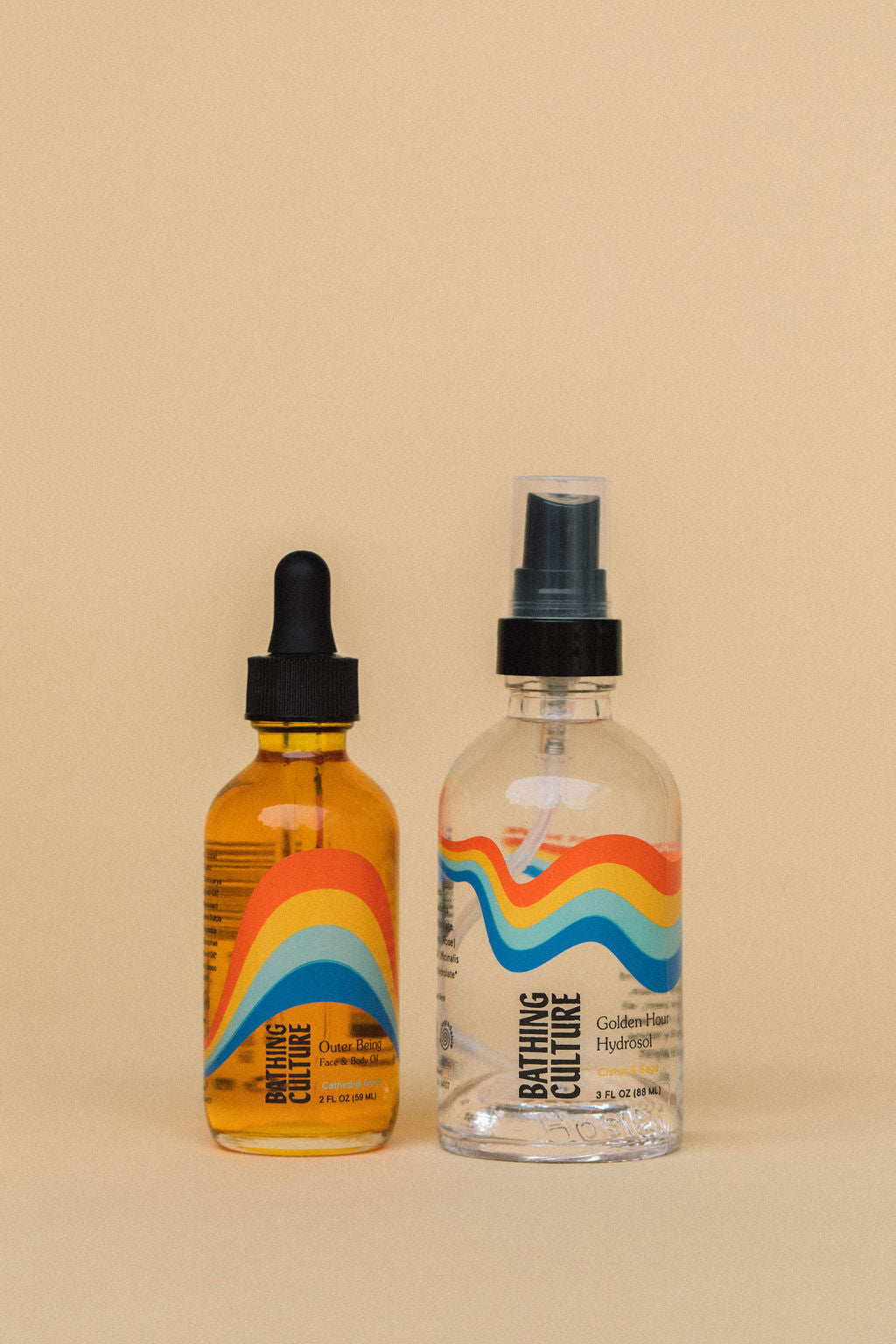 Bathing Culture | Outer Being Face Oil
Bathing Culture's Outer Being Oil was designed to give reprieve from the harsh elements of the salty Pacific and windy Sierra peaks through the use of nutrient rich, powerful plant oils. Bring balance and bounce to your skin with this oil blend that's absolutely brimming with vitamins, antioxidants, and fatty acids. Designed for the face, but great for any sensitive skin.
 - Seabuckthorn Oil is so rich in color, you can tell how packed it is with nutrients like vitamins C and E. It's known to help with inflammation and moisture retention.
- Marula Seed Oil is high in amino and fatty acids. It's known to help with itchiness and antimicrobial properties.
- Jojoba Oil helps carry the blend, with its light, lovely texture. It's also known to help with collagen and natural sebum production.
- How to Use: Apply to damp face or other sensitive skin areas—preferably following a hydrosol or other natural toner—day and night.
Bathing Culture | Outer Being Face Oil