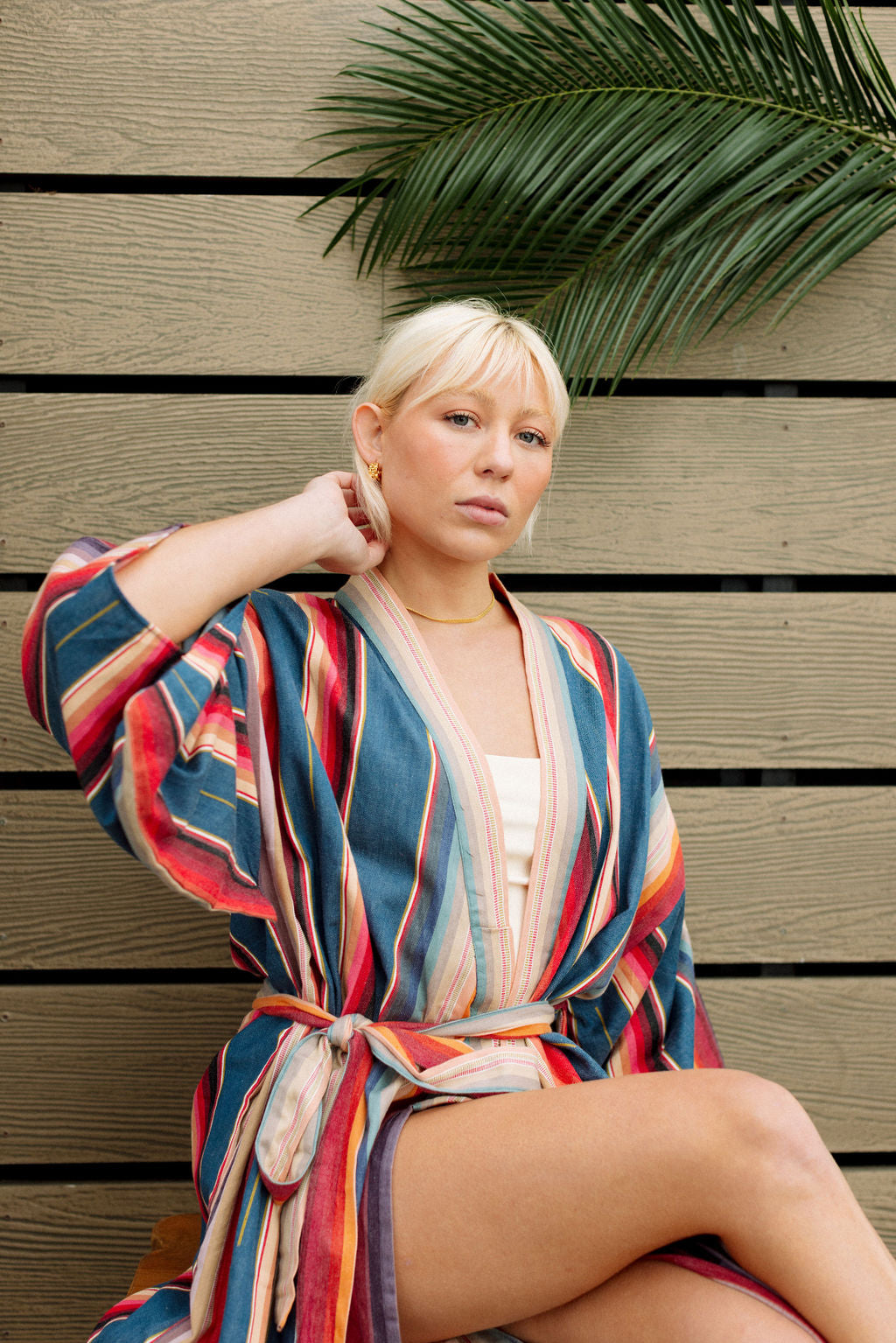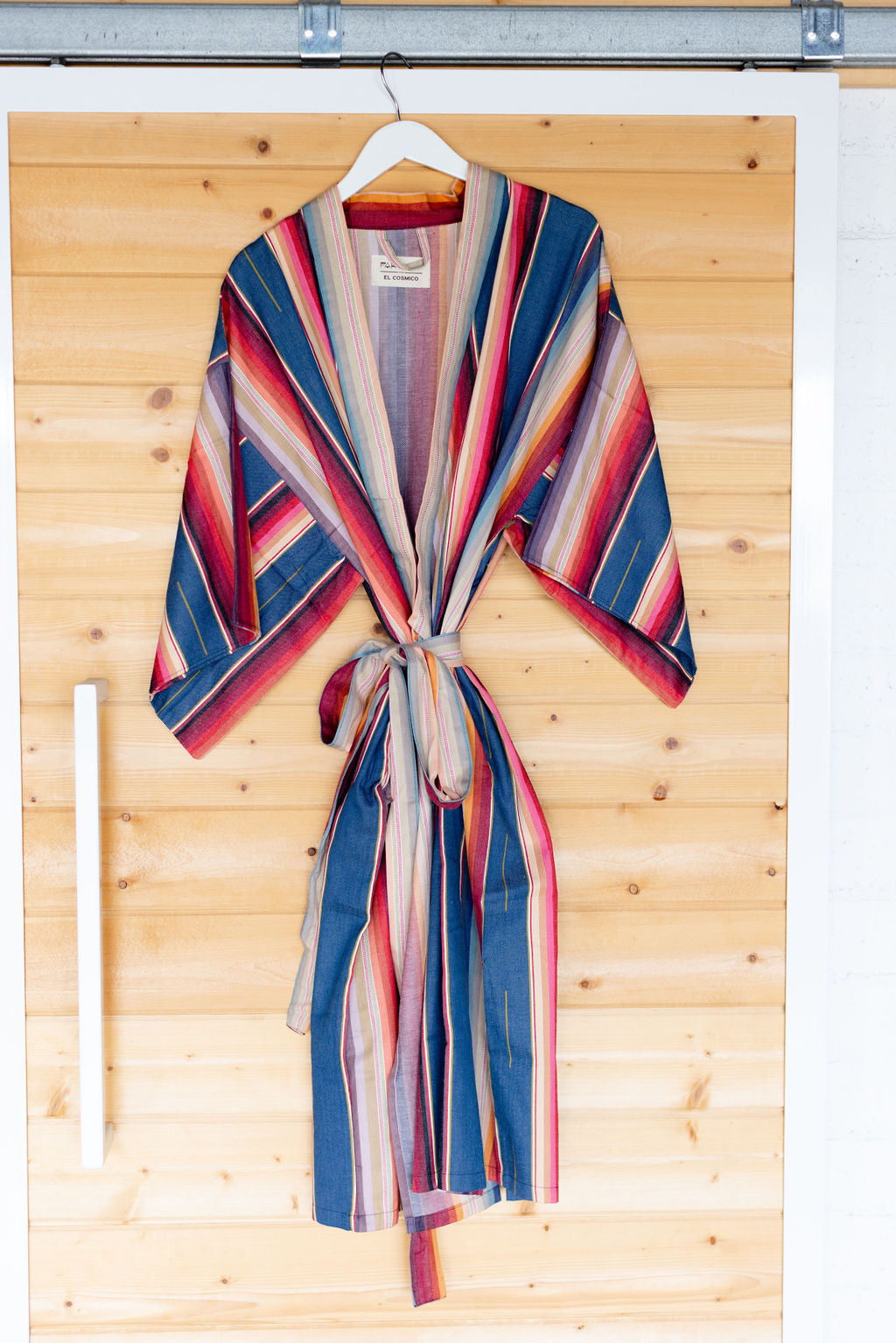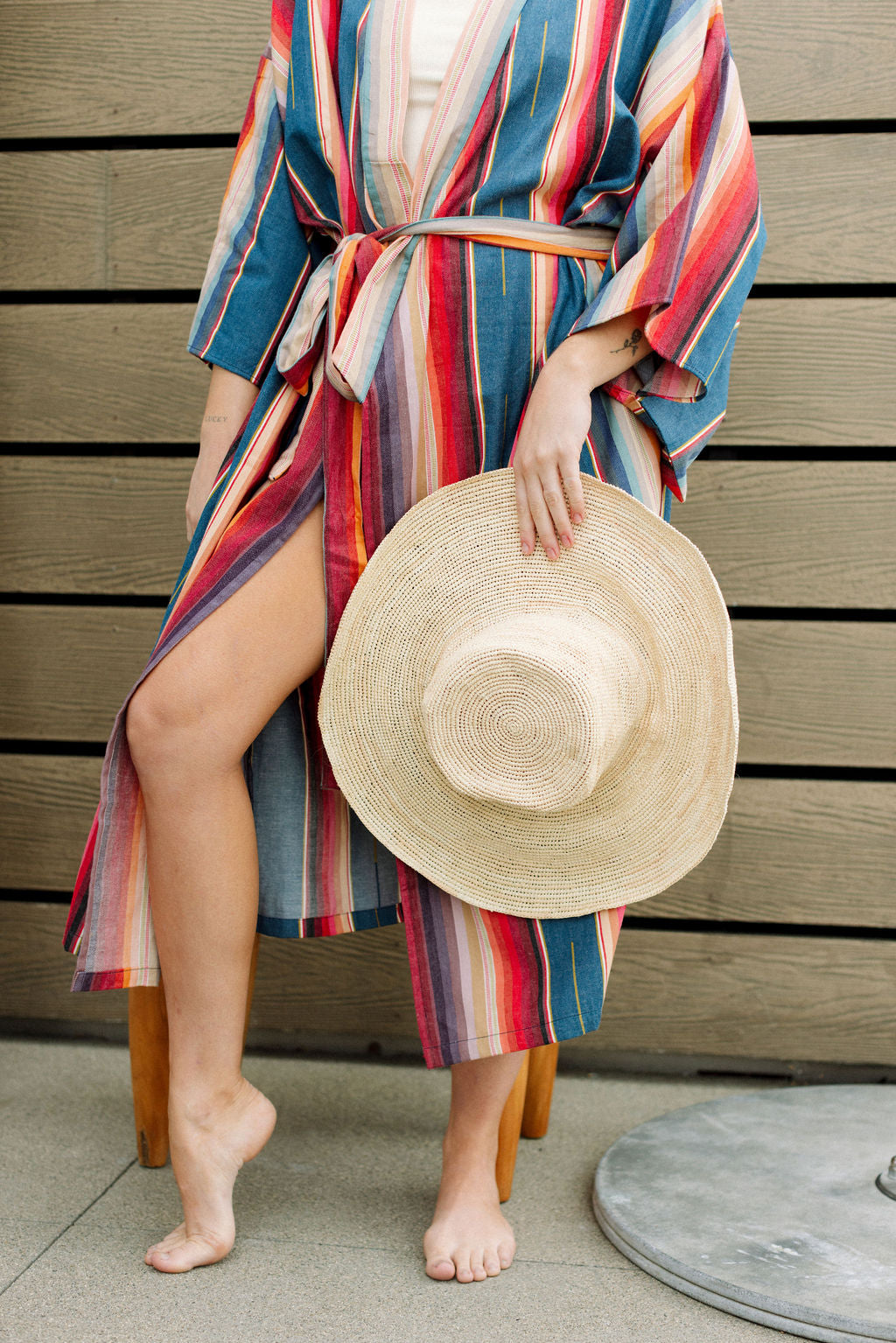 Live for the lounge in the Far West Big Bend robe. With a signature serape print and colors, enjoy the feel of Mexico from your home. 
Made by small batch artisan weaving and sewing co-ops in India, dedicated to preserving and promoting indigenous weaving and dyeing techniques.
- 48" l , sleeve: 13" l, 14.5" w, wrap: 58"
- One size fits all.

- 100% cotton
- Machine wash cold, tumble dry low.

Far West | Big Bend Robe